They say that if you do what you love you won't have to work a day in your life. But what if it seems that doing what you love is not really that profitable? Don't worry – if the last decade or so has taught us anything it is that it is possible to turn almost any hobby into a business. 
And yes, we really mean any hobby, which especially became evident during the 2020 Covid-19 pandemic. Social networks, mainly Facebook and Instagram, became the main platforms for people who wanted to showcase their arts and crafts, love for fashion, travel, writing, and more. 
But the trend is far from new. In fact, a number of successful businesses were once hobbies, including Facebook, Craigslist, Yankee Candle, Harley-Davidson, along with many others.  
And what about you? Do you have a favorite pastime you'd like to turn into a full-time gig? Here's how you get started!
1. Can it be the only thing you do?
First and foremost, you need to do a gut check. Ask yourself: is this really something you can spend all your time doing? Bear in mind that, up until now, your hobby has been something you resorted to only in your free time, without any deadlines, pressures, or definitive goals. From this point on, you will need to step up the commitment: come up with a business plan, set the objectives, and stick to them. 
Are you up for it?
2. Do a trial run
If you ask a person why they postpone turning their hobby into a business, they'll likely say that they are held back by the fear of the unknown. Though they might not like their job as much as their hobby, it gives them a sense of security. By quitting, you are actually saying goodbye to a regular paycheck and benefits without knowing how long it will take to earn from your hobby as much as you are earning now. 
For this reason, many people decide to turn their hobby into a side gig first before it becomes their full-time responsibility. During this phase, you get to test whether you have the will to work on the hobby at an increased pace and test the market interest. Once you know there's a target audience and when you save up enough money to cover at least 2 years of expenses, you can seriously think about leaving your job. 
3. Define a Business Plan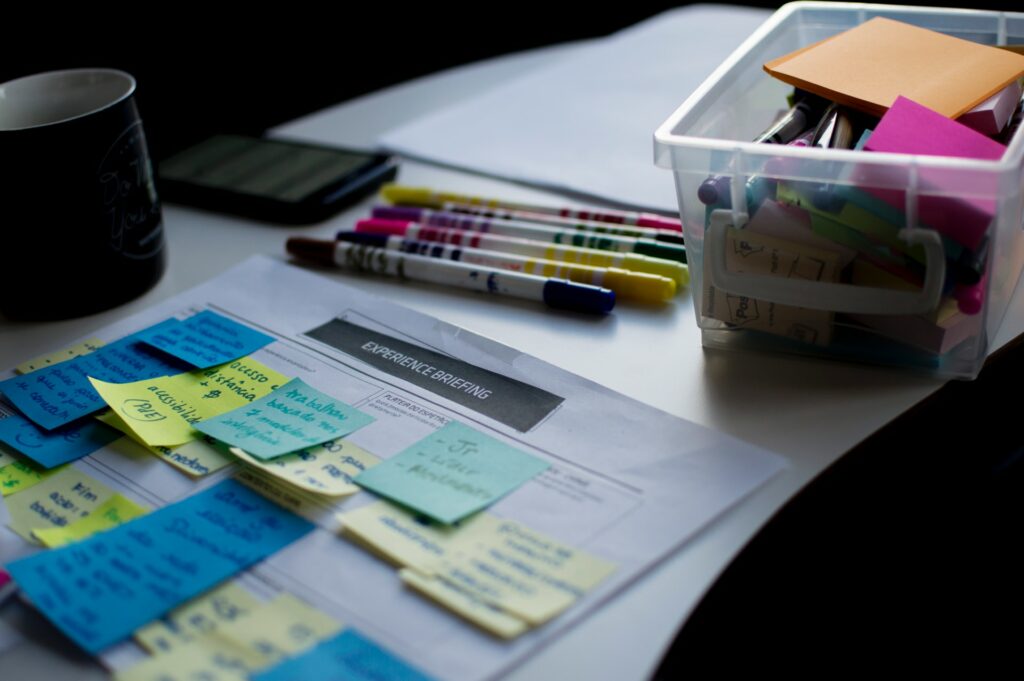 When does a hobby become a business? When you write up a business plan! Here's what it should contain:
An executive summary and overview of your business

List of products and/or services you plan to offer

Sales plan (channels you are going to use)

Marketing plan (channels you are going to use)

Milestones and predictions how long it will take to achieve them

Financial plan
Don't forget – this is no longer just a fun thing you do to get your mind off everyday stress. Turning a hobby into a business means you are expected to turn a profit. To do so, you must have a strategy in place and stick to it. 
4. Create a brand
A brand can be defined as a sum of your products/service attributes. It is your audience's perception of you, your business, and your offer. Building a brand means thinking of a name, defining your message, and the elevator pitch; defining what is it that separates you from the competition. 
It is also crucial to think about the aesthetic appeal. This includes logo, color scheme, and other visual elements that will make you memorable. Also, you need to make sure that your visuals and messaging is consistent across all marketing channels so that your target customers can easily identify you. 
5. Build an online presence
The last year showed us that even when we are apart, we are always connected online. This means that if you neglect to build an online presence for your business, you might as well start digging its grave. 
The internet is currently one of the best places to can sell your products and services. Set up a website and open relevant social media accounts. Make sure that your website copy includes your main message, that your website design is in line with the visual identity of your brand, and that it is optimized for relevant keywords so that you rank high in search results. On social media, spend some time on building a community – connect with your audience, answer their questions, and remain at their disposal to grow trust. 
Conclusion
Continually review your business strategy, marketing plan, and finances. It is critical to remain on the right track so that if you, at any point, realize that even though you are doing everything as intended and you are not getting the results you expected – it is time to revise the approach to your business.